Amaircare has recently made a slight change to its line of carbon-filtered air purifiers targeting odors and VOCs. These units, which previously were equipped with a 7-pound carbon canister, will now ship with a pleated carbon filter instead. As the transition takes place, some customers may receive units with the newer pleated filters, even if they ordered the older version of the units.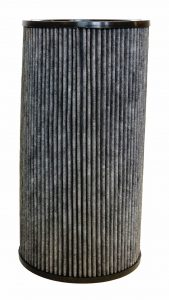 Why Is Amaircare Changing Its VOC Filters?
Simply put, the new pleated filters are more effective than the older carbon canisters. This filter is an annual VOC filter, meaning it needs to be changed once per year. The filter is part of a kit that also includes three pre-filters. The pre-filters must be changed once every 4 months in order to keep the air purifier running at optimal capacity.
Amaircare Purifiers May Come With the New Filter, Even for Older Orders
As Amaircare transitions to the new filter variety, customers who ordered the older units may receive units with the newer style of filter. As stated above, the new filter is more effective than the older one, so you're actually receiving an upgraded unit if this happens! In all other respects, your new Amaircare air purifier will be exactly the same.
As air purifier brands continue to improve their products, we try to keep all of our customers up to date on changes that may affect them. Keep watching our blog for additional updates on your favorite air purifier brands!
Have questions or want to learn more about which air purifier is right for your needs? We're here to help! Feel free to contact us with your questions, and we'll be happy to provide you with answers and personalized product recommendations