Choosing an air purifier can be difficult, as different models offer different types of filtration and specific features. Luckily, there's now a way for you to create your own custom air purifier, courtesy of US Air Purifiers LLC. With our new build your own air purifier option, based on the Airpura P-series line, you can choose your own features and filters to create exactly the air purifier you want.
This custom air purifier program is an exclusive offer available only at US Air Purifiers! Through this system, we can help you combine the features you want into the best air purifier for your personal needs. Here's what you need to know about creating your very own custom Airpura air purifier with US Air Purifiers.
Why Choose a Custom Air Purifier?
Customizing your own air purifier allows you to select the best combination of features for your needs. With our custom P-series air purifier, you can select the features you want without having to pay for those you don't. Alternatively, you can select upgraded versions of each feature to optimize filtration across a wide range of contaminants. Whatever direction you decide on, you're in full control of the final product you receive!
What Features Can You Customize?
When building your own Airpura P-Series air purifier, you get to choose the color, motor type, prefilter type, HEPA tightness and carbon filter type. You can also select an optional TiO2 upgrade for your HEPA filter. With this range of options, you can create an air purifier that most effectively targets the contaminants you're concerned about.
Step 1: Choose a Color- You can select from either black or white, depending on what best matches your home decor.
Step 2: Choose Your Motor- After choosing between black and white for your color, you'll select the motor type for your custom air purifier. There are two motor options, dubbed the 6-series and the 7-series:
6-series: Airpura's longtime standard motor
7-series: An upgraded version that can move a bit more air volume and runs slightly more quietly on lower settings.
Step 3: Choose a Prefilter- You can choose from three different prefilter types:
Tar barrier: Best for targeting cigarette smoke and VOG
Premium cotton prefilter
Standard polyester prefilter
All options will come with a cover that matches the color you selected for your unit in the first step.
Step 4: Select the tightness of your HEPA filter- This is one of the most important steps in creating your custom air purifier. You can choose between two types of HEPA filters:
00 HEPA: A standard filter that is 99.97 percent effective against particles greater than 0.3 microns in diameter.
14 HEPA: Increases the efficacy to 99.99 percent at 0.1 microns.
Both filters are the same size, but the 14 HEPA is more tightly woven to improve its effectiveness in targeting the smallest solid particles.
Step 5: Optional Titanium Dioxide Upgrade– This option increases the range of chemicals, gases and VOCs that your air purifier can effectively target. It also helps in neutralizing germs and viruses. The TiO2 upgrade is based on technology originally developed by NASA and can help make your air purifier more effective against a wide range of contaminants.
Step 6: Choose Your Carbon Filter Type- The final step in customizing your air purifier is choosing the type of carbon filter you want. For this step, you'll have the options of R, V and F carbon:
R-carbon: Standard carbon filter used widely on Airpura air purifiers:
V-carbon: Treated with potassium iodide and can target more contaminants, including exhaust fumes.
F-carbon: The most effective of Airpura's carbon filters, can target a wide range of VOCs plus formaldehyde thanks to being treated with potassium permanganate.
Have more questions about creating your custom air purifier or which features are right for you? We're here to help! Feel free to contact us with your questions, and we'll be happy to provide you with the answers you need to design your ideal air purifier.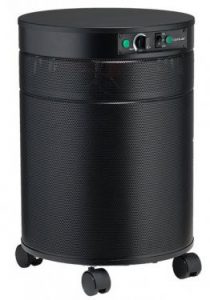 Learn More and Start Customizing Your Air Purifier
credit :Source link